So far Bitcoin had the following successful forks in 2017:
Bitcoin Cash (BCH or BCC) was the first bitcoin fork with emergency difficulty adjustment (EDA)
Bitcoin Gold (BTG) is the GPU-friendly forked coin based off of bitcoin, was created on October 25 to compete with BCH and to fight mining centralization
Bitcoin Diamond (BCD) was forked at block 494604 and adopted by more than 30 exchanges.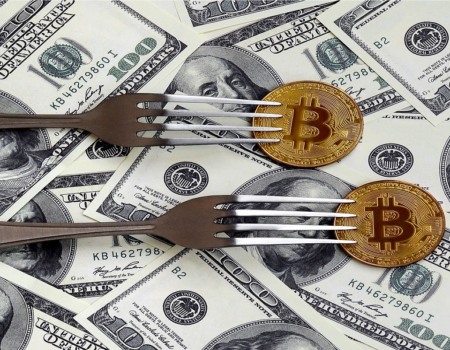 Bitcoin forks planned for 2018
New bitcoin forks to come in December 2017 and during 2018:
Super Bitcoin (SBTC) is planned to fork at block 498888. The total number of SBTC is 21.21 million of which 210,000 are pre-mined.
Bitcoin Platinum(BTP) – this fork plans to fork at block 498533 on December 12. It is said that BTP is GPU-mining-friendly with no pre-mine, and that it will adhere to the Segwit2x solution.
Lightning Bitcoin (LBTC) will fork at block 499999 – it was initiated by the European team Lightning. LBTC will be the first Bitcoin-forked coin to adopt the delegated Proof-of-Stake feature.
Bitcoin God (GOD) – planned for the Christmas Day 2017 by Chandler Guo who said that he is "a bitcoin Santa designated by God" to distribute free "candies" to bitcoin holders.
Bitcoin Cash Plus (BCP) is planned to fork at block 501407 on or around January 2, 2018. It will adopt the Equihash mining algorithm.
Bitcoin Silver (BTSI) will fork in December 2017, but the exact block is still not decided. It changes Bitcoin's proof-of-work algorithm from SHA256 to Equihash.
Bitcoin Uranium (BUM) is also planned for December 2017 and it allows GPU and CPU mining and does not sport a pre-mine.
Bitcoin X  will have 210 billion in total and will be distributed to bitcoin holders on the rate of 1BTC = 10000 Bitcoin X. The exact block is still unknown.